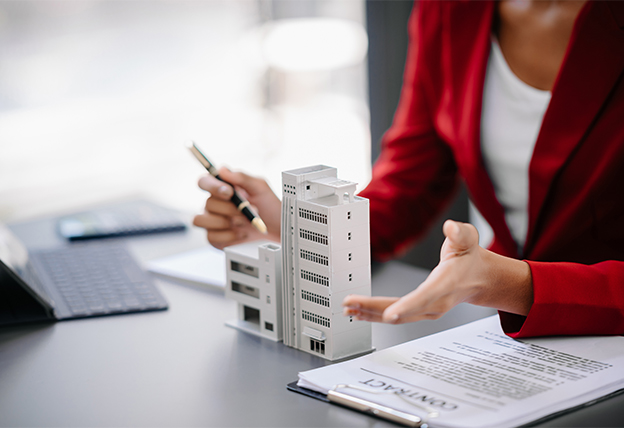 HUD Announces 30-basis-point reduction in Annual Mortgage Insurance Premiums
HUD IN AN EFFORT TO MAKE HOME OWNERSHIP MORE AFFORDABLE
On Tuesday, February 22, 2023, HUD announced a 30-basis-point reduction to the annual Mortgage Insurance Premium for Federal Housing Administration-insured loans. This will be effective for FHA Title II Single Family forward mortgages, except for Section 247 Loans (Hawaiian Homelands), which do not require an annual mortgage insurance premium, and streamline refinance and simple refinance mortgage loans used to refinance a previous FHA-insured loan endorsed on or before May 31, 2009.
HUD released 
Mortgagee Letter 2023-05 
which provides a summary of changes and the supported tables that show the MIP reduction with the updated basis-points. HUD states, the premium reduction is effective for mortgage loans endorsed on or after March 23, 2023, and there were no changes to the amount of the FHA upfront mortgage insurance premium. Since this is for loans endorsed on or after March 23, 2023, this will only apply to new borrowers; current FHA borrowers will not be eligible except through a refinance.
The HUD announcement of the premium reduction includes the following:
"This action supports the Biden-Harris Administration's goals of making homeownership more accessible and affordable for the nation's working families, particularly households of color for whom FHA-insured mortgages have been a cornerstone for access to homeownership. This action will help address historic disparities in homeownership, where homebuyers of color have been underrepresented."
On average, the annual MIP will be reduced from 0.85% to 0.55%. HUD estimates that the reduction will save FHA borrowers on average $800 annually. This is a positive move from HUD to assist and help new buyers with affordable homeownership.
Fast, On-time, and Accurate Outsourced Property Preservation Support that helps you Reduce Costs and Process More Orders
The mortgage industry is incredibly complex and requires significant resources to operate effectively. IMS Datawise has proven to be an effective partner in helping with ways to reduce costs while maintaining quality standards. Here are a few key reasons why partnering with IMS Datawise has benefited the mortgage industry:
One of the most significant advantages of partnering with IMS Datawise is cost savings. IMS Datawise allows mortgage companies to reduce labor costs, avoid capital expenditures, and avoid the costs of recruiting, training, and managing employees. Partnering with IMS Datawise allows companies to focus on their core competencies and let specialized third-party vendors handle non-essential tasks.
Partnering with IMS Datawise allows mortgage companies to scale up or down as needed, based on their business requirements. If a company experiences a sudden increase in mortgage loan volume, IMS Datawise can help them quickly onboard new staff and resources to handle the increase in demand.
The government actions above show that the mortgage market is complex and ever-changing. All of the government actions require that mortgage companies always need to be able to pivot, in any direction to handle the ever-changing environment. IMS Datawise is a partner that can assist in these changes. Email us at info@imsdatawise.com to know more.