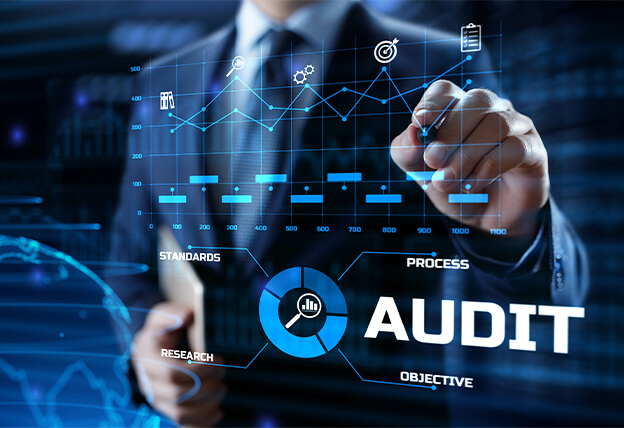 Outsourcing Property Preservation Services – Traditional Vs Advanced Methods
The disruption due to advanced technology in the property preservation industry depicts a major evolution. In this new automation-driven era, as the world is adopting advanced technology for overall improvement, most of the property preservation service-based companies are focussing on the quality and accuracy of the services, which play a key role in making them stand out from their competitors.
So, in the coming decades, will it be okay to follow the traditional methods of property preservation management? Or can advanced technology help industry professionals to create a sophisticated, organised version of the whole system?
The practice of traditional methods in property preservation companies is becoming obsolete, mainly due to difficulties in manual management of multiple properties simultaneously. Most of these companies followed the tried-and-true methods, with a mix of tools that was handled by only one person. By deploying such time-consuming means, the companies suffered a slow growth rate through physical property tours, accounting programmes for books, applications that needed to be completed in-person on the site, improper contact management, and a ticketing system for inspections. Such a tedious process resulted in allowing new players into the market with fair ease.
Each task was confined individually, and the snail-like accomplishment of tasks eventualised in delays.
The introduction of advanced tech in the property preservation industry brought about a revolution in terms of seamless, speedy processing. A step towards creating an interconnected platform was crucial to developing a tech-enabled property preservation management company, thereby creating a better user experience for employees, vendors, and clients by leveraging digital tools. These solutions help the company to manage and advance at a higher rate by providing efficiency in application processes, round the clock customer service and support, client relationship management, digital payments and processes for accounts, administration management, and asking for feedback from vendors and clients for bettering the services.
Also, integration of Client Relationship Management solution tools is like having an extra pair of hands at work. It helps to automate the tasks, manage communications with the leads and existing clients, ultimately saving time and effort while working with multiple programmes.
IMS Datawise uses such progressive technology to carry out even the most complex inspection & auditing work with utmost ease and better turnaround time.
Fast, On-time, and Accurate Outsourced Property Preservation Support that helps you Reduce Costs and Process More Orders
Automation Tool: Quality Audit of Property Preservation Work Orders
One of the important objectives of IMS Datawise while outsourcing services in property preservation management is the quality audit of preservation work orders. The traditional method was time-consuming – addressing important steps in quality audit like planning, preparation, and execution. With the addition of advanced technology and automation tools, it has proved to be a boon for the company as it helps in saving a lot of time by standardising responses, interpreting the transactions that can streamline enterprise operations, in turn reducing workforce stress and adding value to the clients.
In today's world, communication and networking are the most powerful tools. But, in the current 'new normal' era, an integral part of life & business is communicating, networking, and connecting digitally. The virtual world majorly focusses on security improvement, user experience enhancement, real-time data insights, and sustainable maintenance.
The virtual technology integrated with IMS Datawise is a game-changer. Earlier, the execution of properties was carried out in-person, where the process of scheduling an inspection, filling out applications and its documentation, and handling of inquiries was followed traditionally. But the upgrade in technology brought along a new approach to online remote assistance. Uploading photos and videos, checking availability in inspection schedules and preservation services & audits, along with much more is now updated online.
IMS Datawise is a property preservation and inspection outsourcing service provider that has taken a huge step of moving from the long-followed traditional methods to adopting advanced technology, carrying a competitive edge in the industry. The 'new normal' brought new challenges, but it was always overcome by staying updated and integrating the present and future technologies to make a better workflow and preservation management for all our clients.