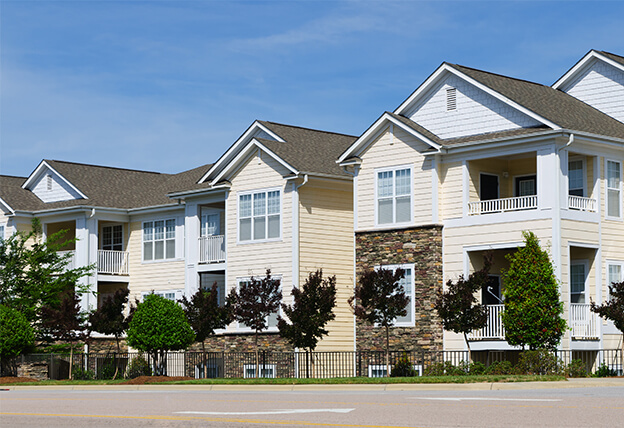 Property Preservations and Inspection Industry Trends in 2022
Foreclosure is a legal procedure for recovering the property and real estate by a lender, also known as a repossession of property or mortgage foreclosure, and it happens when the owner cannot keep up with their loan repayment terms. The foreclosure process can be a long and stressful one, especially if you aren't entirely sure where to begin. Specialist property preservation and inspection firms look after foreclosure properties owned by banks or other lenders.
The US property preservation and inspection industry has experienced a challenging few years. Pandemic restrictions along with associated relief measures, supply chain issues, the rising cost of building materials, and labor shortages have all had an impact.
Property preservation and inspection work can be a challenging process for any company. You need to ensure you maintain the highest level of accuracy, as well as being able to provide documentation to show compliance. A strong and reliable back office can really help your property preservation and inspection business run smoothly.
So, what are some of the challenges and trends facing the property preservation and inspection industry in 2022?
The ongoing impact of the pandemic
Home inspections help maintain the structural integrity of buildings and provide the opportunity to check for damage, leakages, and to make sure the property is well-maintained—whether it is occupied or vacant. But during the pandemic, stay-at-home orders prevented property preservation inspectors or REO inspectors from carrying out weekly or monthly inspections on foreclosure properties, meaning property maintenance suffered.
On top of delays to property inspections, Covid-19 financial relief efforts were introduced to help homeowners cover mortgage payments and the Federal Eviction Mortarium prevented evections. There was a record low of 151,153 foreclosure filed in 2021, nearly 30 percent below 2020 figures and the lowest rate since records started in 2005. The Supreme Court ended the Federal Eviction Mortarium in August 2021, and recent figures show over 6 million households are behind on rent payments, an estimated total debt of over $16 billion dollars, meaning landlords who rely solely on rental income could be struggling to cover mortgage payments. Recent figures from the Mortgage Bankers Association (MBA) predict over 700,000 homeowners are in forbearance plans.
The US government's foreclosure moratorium and the mortgage forbearance program have slowed down the number of foreclosures over the past year. Despite a recovering economy, as these programs draw to a close, there is likely to be a rise in foreclosure starts as delinquent borrowers run out of options to delay mortgage repayments.
For the property preservation and inspection industry, this means having to manage peaks and troughs and being prepared to upscale business activity quickly when demand for services surges or dips.
Labor shortage & wage growth
The pandemic propelled many of the Baby Boomer generations into early retirement. This led to property inspection and preservation companies losing valuable industry knowledge and experience. The Great Resignation has hit all industries, and with the unemployment rate falling, it could dip below 3.5 percent by the end of the year, causing more labor shortages and recruiting difficulties through 2022.
The high number of resignations and shortage of labor has pushed wages up over 4 percent in the last year, causing increased overheads for business owners. Figures show the US property management industry generates over $88 billion in revenue every year and is predicted to grow. In 2022, finding a way to manage resignations and labor shortages should be a hot topic for bosses who want to make sure their business avoids disruption caused by a lack of staff and continues to run smoothly.
Fast, On-time, and Accurate Outsourced Property Preservation Support that helps you Reduce Costs and Process More Orders
Supply Chain Issues & Cost of Building Materials
In a survey by the National Association of Homebuilders, more than 90 percent of builders reported delays and material shortages in 2021. A surge in demand during the pandemic, along with a ripple effect resulting from the United Kingdom's separation from the European Union and blockages at ports, has led to significantly delayed maintenance on foreclosure properties.
Reports suggest the property preservation industry is having trouble finding crucial materials—such as lumber—putting maintenance projects on hold. Supply and demand issues led to the cost of building materials skyrocketing, increasing over 19 percent in 12 months. However, there is some good news for contractors working in the property inspection and preservation industry. The December 2021 Bureau of Labor Statistics Producer Price Index shows the cost of building materials is starting to fall—though prices are still higher than pre-pandemic figures.
In an uncertain global market, supply chain issues and price fluctuations are to be expected. To offset any increase in the cost of building materials and contractor fees, property preservation and inspection firms should consider where cost savings can be made in other parts of the business.
When uncertainty and disruption are present, the focus for those in the company can shift to handling the uncertainties rather than focusing on day-to-day operations. Labor shortages, resignations, recruitment, and staff sickness absence caused by the ongoing threat of Covid variants are distracting and time-consuming to manage.
We're all familiar with outsourcing IT, but the pandemic has put outsourcing other business functions firmly in the business strategy for many companies. According to Deloitte's 2021 Global Shared Services and Outsourcing Survey Report, 65 percent of successful organizations include outsourcers in their delivery model. The main reason for outsourcing jobs is to reduce costs (70 percent), followed by flexibility (40 percent).
Outsourcing offers businesses access to reliable, flexible, scalable solutions with no long-term commitment. With the potential for more uncertain times ahead, ongoing labor shortages, and rising costs, outsourcing is a smart move in 2022. But choosing the right outsourcing partner for your business is critical. It is essential to have a clear scope of work and select an outsourcing company with proven experience in your industry, along with the skill set and technical expertise you need, as well as having robust data security.
The saying goes, trust is hard to earn but easy to lose. Therefore, a property preservation and inspection company has to be responsible and dependable to avoid a client's jumping ship to a competitor. Caring for a foreclosed property may look easy from the outside—but there is much involved in the process. To maintain client trust, stay ahead of the curve and run a profitable business, property preservation and inspection companies need accurate, reliable and cost-efficient practices and processes in place—and be capable of reacting to the demands of a changing market.
IMS Datawise is an established property preservation and inspection outsourced service provider with a wealth of experience in the field. Outsourced property preservation and inspection services include, quality audit of inspection work orders, quality audit & bid processing of preservation work orders, data entry, bid creation and bid scrubbing, title search, and data migration
In addition, IMS Datawise is an ISO 9001:2015 and ISMS 27001:2013 certified organization, so you get the peace of mind of knowing your data is in safe hands. If you're looking for a trusted outsourcing partner for your property preservation and inspection company, get in touch with IMS Datawise today.