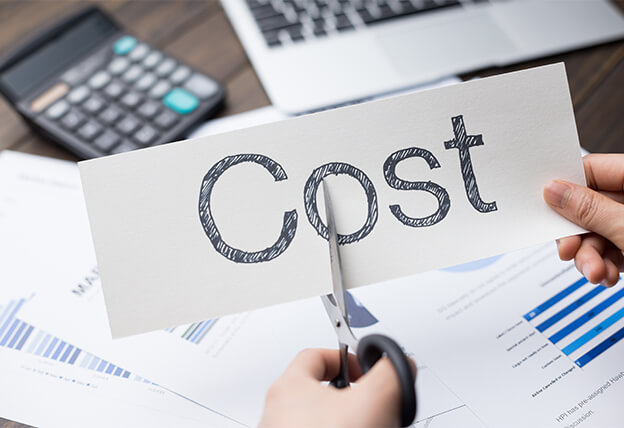 5 Factual ways through which a Property Preservation Company can save itself from the horrors of extra costs
Will Landlords Give The Keys Back To The Bank?
Thankfully, businesses have started moving forward for the US after a brief halt of almost 2 years led by the pandemic. The real estate industry has also slowly begun to slide ahead with what appears to be the beginning of the end of the moratorium laws. The Property Preservation and Inspection companies have now started looking for ways to maximize their business in a very cost-efficient manner. One of the best ways to do that is through outsourcing.
Even before the pandemic, hundreds of companies have utilised outsourcing and witnessed the cost benefits associated with it. From saving organisations operational costs to helping them manage cost savings through new processes and technology, outsourcing helps companies achieve their cost-saving objectives. Here are the five straight cost benefits of having an Outsourced partner for Property Preservation Businesses.
Hiring, firing, and attrition are a part of any business, but it is a no-brainer that it has a significant impact on costs, energy, and time.
When your company outsources, you are handing over your entire or partial back-office operations. With an expert hiring environment that an outsourced company like ours provides, you save time and cost that are involved in the whole process.
The most crucial time of this cycle is during the peaks and troughs. When you face a sudden hike and drop in your work orders owning to the market conditions induced by pandemics like Corona, your organisation might want to quickly lay off or hire new employees to match the requirements. An outsourced partner can exactly help your companies at this point. You can swiftly increase or decrease outsourced staff as per your business needs without having to take the pain of hiring or firing someone.
Post to hiring, your organisation also needs to deploy time and resources in training the recruits for the software and other aspects of the back-end services. Needless to say that there is lesser outcome or productivity during the period of training. But with an Outsourced partner like us you can rest assured and minimise your risk. As we cater to various clients and software systems day-in and day-out, we can enable you to start with your operations almost immediately and with minimal training to these resources.
The cost of space is yet another unavoidable expense for Property Preservation companies. With the increase in work because of new hiring, there comes the requirement of additional space. You might face this dilemma when you need to expand your physical spaces in such uncertain times.
According to research by Bloomberg, there has been an average increase of 36% in rentals in the USA since 2010! However, while the rentals have increased, the income may have been wavering due to the uncertainties and high competition.
Outsourcing your company's back-end operations helps you save more money that would otherwise be spent on rental spaces.
4. Price IT Infrastructure
The cost of infrastructure and management is yet a significant expense in the long run. This is because employees need good infrastructure to work and also the manpower to look after them. They need to be equipped with the latest technology, and these tools need constant updates and maintenance.
Through outsourcing, your organisation saves on the cost of the infrastructure and can divert their existing workforce and leadership towards their business growth. In addition, a modern outsourced partner like us is endowed with the latest systems, dual screens, and a monitoring mechanism. Our team creates a regular reporting structure so that you are in sync with our team's output.
One must look at various compliance certificates like ISO and ISME before choosing an outsourced partner. An outsourced partner must follow the hybrid work culture, which allows them to work from home during difficult times like pandemics so that the client's work remains unaffected.
Accuracy in operations has been a regular challenge for Property Preservation companies leading them to extra costs. Our teams are pre-trained to take up any client's tasks. Our Clients have saved thousands of dollars for their Property Preservation clients by strictly monitoring the assigned tasks and rejecting the unrequired maintenance works. Our Quality Assurance team currently audits more than 100,000 photos every day and has an accuracy rate close to 100%.
Through these points, we wanted to give you a glimpse of all that we can do for you as an Outsourced partner. Our mission is to help your organization fulfil your cost-saving objectives while maintaining a white glove approach throughout the process. To learn more about us you can log on to 
https://imsdatawise.com/
 or book a meeting with us by visiting 
https://imsdatawise.com/contact-us/