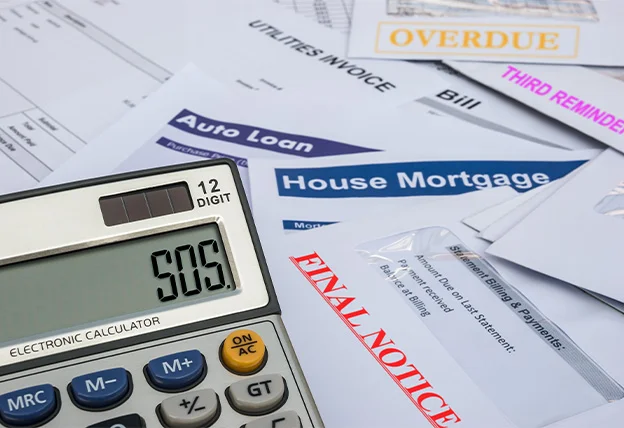 Adapting To Rising Delinquency Rates: How Credit Unions Can Thrive In Current Scenario
Recently, delinquency rates across various retail loan types have increased, creating challenges for financial institutions, including credit unions. Let's explore the impact of rising delinquency rates on credit unions, and discuss the potential solution of implementing self-service technology to navigate these challenges effectively.
The Mortgage Bankers Association defines loan delinquencies as missed payments beyond the due date of the next scheduled payment. In the second quarter of 2023, the OCC Mortgage Metrics Report indicated that 97.3% of mortgages remained current and performing, a slight decrease from the first quarter of 2023 at 97.6%. However, this performance was better than the same period in 2022, when 97% of mortgages were current and performing.
Understanding the Delinquency Landscape
In the second quarter of 2023, the percentage of seriously delinquent mortgages, including those due 60 or more days and those held by bankrupt borrowers with payments due 30 or more days, remained stable at 1.1%, unchanged from the previous quarter and down from 1.5% a year ago.
Mortgage servicers initiated 7,480 new foreclosures in the second quarter of 2023, a decrease from the prior quarter and a year earlier. The new foreclosure volume in Q2 2023 is lower than pre-COVID-19 pandemic foreclosure volumes.
The first-lien mortgages included in the OCC Mortgage Metrics Report, Second Quarter 2023 [1] comprise 22% of all residential mortgage debt outstanding in the US, or approximately 12 million loans totaling USD 2.8 trillion in principal balances.
How Credit Unions can Survive the Rise in 2023 Loan Defaults with Self-Service
In 2023, delinquency rates across retail loan types have surged due to factors like inflation and high interest rates. From auto loans to credit cards and mortgages, delinquency rates have been on the rise, with some loan types experiencing higher increases than others.
While credit unions traditionally experience lower delinquency rates, economic challenges emphasize the need to maintain member financial stability. Member retention is crucial for credit union success in the competitive deposit environment. Manual loan servicing processes amplify the impact of delinquencies on operations and profitability.
Implementing self-service technology, particularly for deferments and payment plans, can cut operational costs, enhance efficiency, and bolster member loyalty. Failing to adapt increases the risk of higher loan loss reserves and impacts profitability.
Delinquency Rates Across All Retail Loan Types
According to data from the Federal Reserve Bank of New York, delinquency rates across all retail loan types have risen since the third quarter of 2022. From December 2022 to March 2023, delinquencies were up across all major consumer loan types: auto from 2.98% to 3.03%, credit card from 5.47% to 5.55%, and mortgages from 2.63% to 2.71%. This is significant as delinquencies are typically high at year-end with the holidays and fall during the first quarter.
Auto loans have seen the highest increase in delinquency rates, with a 1.07% increase from Q1 2022 to Q1 2023. This increase has been attributed to several factors, including rising car prices, increased borrowing, and longer loan terms.
Longer loan terms have contributed majorly to the increase in delinquency rates. As more consumers opt for longer loan terms, they take on more debt and face a longer repayment period, increasing the likelihood of delinquency.
Delinquency Rates' Increase Drivers
The surge in delinquency rates stems from various factors, primarily driven by the impact of inflation on living costs. Rising prices have strained consumers' ability to meet expenses, exacerbated by increased interest rates, making debt payments more challenging. Higher borrowing costs have added to the financial burden, especially on revolving accounts.
The current inflationary climate, marked by elevated prices for essentials like food and fuel, has eroded discretionary income and savings, intensifying financial stress. Consequently, many consumers are forced to prioritize spending, often at the expense of their debt obligations. This atmosphere of economic uncertainty further hinders financial planning.
Economists' predictions of a potential US recession in the fourth quarter of 2023 only heighten concerns. Increased unemployment and depleted emergency savings would compound the financial strain on consumers, leading to a further uptick in delinquencies.
Ripple Effect on Credit Unions of Rising Delinquency Rates
The surge in delinquency rates has disproportionately affected credit unions due to their reliance on manual loan servicing and collections processes. This labor-intensive approach is time-consuming and prone to errors, placing a significant emotional burden on staff dealing with distressed members.
The impact on credit unions is substantial, as rising delinquency rates necessitate higher loan loss reserves, impacting profitability and diverting resources from other initiatives.
To navigate this challenging climate, credit unions have an opportunity to embrace technology, and improve efficiency ratios. Adapting to evolving consumer expectations, including self-service options for loan servicing and collections, is crucial.
Unlocking Credit Union Success: The Power of Offshoring with IMS Datawise
Offshoring offers credit unions a strategic advantage amid rising delinquency rates, and the need for operational efficiency. IMS Datawise specializes in personalized offshoring solutions tailored to credit unions' unique needs, emphasizing quality, timeliness, and communication.
We work closely with credit unions, collaborating to identify and address their precise needs, ultimately aiding them in realizing their objectives. Our services span various critical facets of credit union operations, including collections, servicing, risk mitigation, compliance, and call center operations.
Whether it's efficiently recovering outstanding debts while preserving member relationships, streamlining loan servicing processes, identifying and mitigating risks, ensuring strict adherence to compliance standards, or delivering member-centric call center assistance, IMS Datawise is your trusted partner in navigating the intricate landscape of credit union operations.