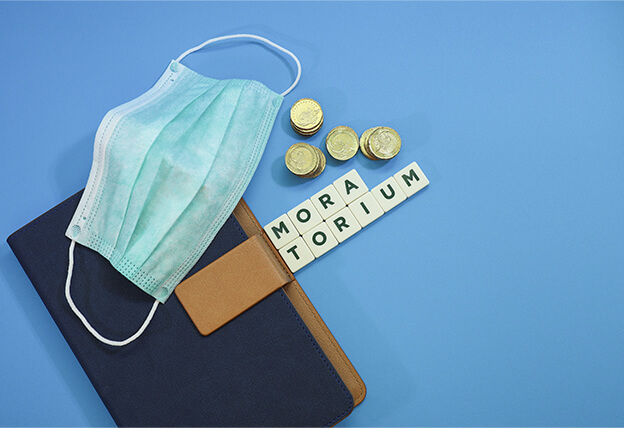 How property preservation and inspection companies can plan post moratorium
When it comes to housing in America, for both renters and landlords, the nation is very much in a transitional period of sorts – there are not many other industries or sectors that have been hit harder from COVID-19 in the States than housing.
While the extension of federal moratorium on mortgage forbearance policies and foreclosures by President Joe Biden will help, it is imperative that what happens after that is done correctly.
This extends to the property preservation and inspection industry in America, who are set to have a very big job on their hands in the summer after the mortgage forbearance window closes on June 30.
The pandemic has caused havoc on the housing sector, with millions of renters behind on their rent after losing their jobs as a result of the crisis, while landlords are also suffering due to a major loss of income.
The importance of forbearance
The White House believes that one in five tenants across America are currently behind on their rent payments, while landlords are also struggling to pay for things like maintenance costs, property taxes and bills in addition to mortgage payments.
In fact, as per the Urban Institute and Avail, 31% of landlords surveyed in October said that they were under financial pressure to sell, while 12% of landlords were in forbearance.
For those unaware, forbearance allows homeowners to either pause or reduce their mortgage payments. While it doesn't forgive the debt – they still have to pay it back once forbearance ends – it does at least provide some financial relief in what has been an incredibly challenging period.
On February 16, President Biden announced that the moratorium has been extended until June 30, which will give the 2.7 million American citizens already receiving additional mortgage payment relief a further six months of the scheme.
The moratorium, which was previously set to expire on March 31, will only apply to those who have government-backed mortgages, estimated to be around 70% of the buying population.
Those who have private-market mortgages are not eligible, although President Biden has tried to accommodate them as part of his $1.9 trillion stimulus package, which has a $10 billion Homeowners Assistance Fund.
In addition, $30 billion would also go towards rental and utility assistance for both smaller landlords and renters, although as the stimulus is still trying to get through Congress, it remains to be seen whether this will be signed off.
Fast, On-time, and Accurate Outsourced Property Preservation Support that helps you Reduce Costs and Process More Orders
Avoiding the same mistakes
In any case, the primary reason for the extension is to keep people in their homes, thus preventing the spread of the virus. Between March and September under President Trump, the eviction moratoriums were lifted and the results were disastrous to say the least.
As per researchers from the John Hopkins University, the University of California, Los Angeles, the University of California, San Francisco, the Wake Forest University School of Law and Boston University, lifting these restrictions and evicting people led to an estimated excess 433,700 COVID-19 cases. Of these, 10,700 died.
As a result, there has been renewed importance regarding the moratoriums. While America has started its vaccine rollout, there is still a very long way to go before things return to 'normal'.
Until that point comes, the welfare of US citizens is being prioritized – especially as President Biden is seeking to make a big impression in his first 100 days of office.
However, in relation to the property preservation and inspection industry in America, the planning needs to start now as there will be a lot to get through when the calendar hits June 30.
The inspection side of things in particular could be very busy – considering these citizens are unable to pay their rent, it's unlikely that they would be able to afford to fix things around the house that if broken, would fail inspection.
As such, if the tenant decides to leave, the property won't be able to be leased out until it has been fixed. Due to the gravity of this situation, significantly more foreclosures than normal are going to require inspection.
In addition, the subsequent repairs from the preservation side of things are likely to be plentiful – to the point where they are very likely to exceed the capabilities of what the companies can do – even with an efficient and skilled hand-picked team.
Forward planning is the key
One way to get around this is to consider the possibility of outsourcing personnel and arranging everything ahead of June 30, pre-empting what is likely to be the busiest July and August for these companies in many a year.
This will provide these companies with a strong servicing process, as customers – in this scenario, landlords – won't be left without support as there will always be someone to either inspect or repair the damage as and when they are needed.
The later companies react, the more expensive it will be as rates will likely go up, while it will also alienate their customers as companies will struggle to meet the demand. Therefore, it is imperative that a degree of forward planning goes into the process when it comes to outsourcing.
Given that demand is set to skyrocket for everyone, it would also be wise for property preservation and inspection companies to try and build up a rock-solid vendor network between now and June.
The bigger the network, the more jobs on offer, the more profit to be gained and the more bang you get for your buck, should you choose to outsource. Given the moratorium, a lot of people will start talking and planning early – this is the key to success not only from a business perspective, but also in relation to accommodating customers in the best way possible.
While companies will be chomping at the bit to be servicing an influx of clients in the near future, without good forward planning, the full benefits won't be realised.