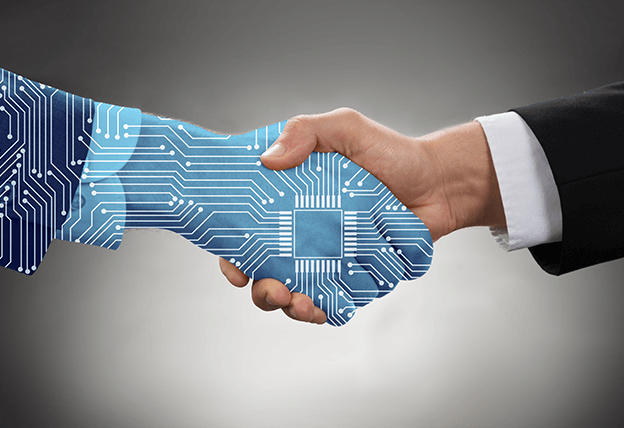 Impact of Technology in the Property Preservation Industry
A quick and easy internet search for property preservation vendors immediately churns out a directory of over half a million different listed companies. With thousands upon thousands of vendors at the convenience of a click, choosing can become a tricky task.
Vendor recruiters following a traditional selection process find themselves frustrated, spending what seems like an endless amount of time and energy making enquiry after enquiry, one phone call after another, only to come up empty handed. By attempting to communicate with chat bots, emails being passed from pillar to post, or asking questions of a vendor's voicemail, vendor recruiters often end up head in hands and feeling defeated. Not only is this process irritating for vendor recruiters, it also serves to be a waste of their valuable time; chasing vendors when they could be focused on other more important aspects of their roles.
Further challenges present themselves in the event that recruiters do get through to a potential vendor; they enter a minefield of companies that they must navigate carefully. So many seemingly legitimate companies turn out to be lacking the necessary certifications or accreditations and thus leave property owners and the public at risk. Failing to find the right service provider in property preservation and inspection can lead to a multitude of problems for owners, from damage of the building itself, to endangerment of public living in or around it.
Decades ago, vendor recruiters flipped through the pages of telephone directories. Innovations in technology have allowed for the process to become as simple as typing keywords into a search engine and clicking "go". However, while this initially saved time and effort for recruiters, rapid growth of the internet and technology has now resulted in a list of vendors far too long and treacherous from which to choose.
Research suggests that upto 76% of people connected with the property preservation industry prefer automation in their daily activities. This has led to development of apps that provide a platform to connect with the right vendors like carpenter, plumber, mower, roofer, and various others to deliver high-quality property management services. With 90% of phone users in the US using smartphones, this is the easiest way to reach out and engage with many vendors at an easy click of a button.
Fast, On-time, and Accurate Outsourced Property Preservation Support that helps you Reduce Costs and Process More Orders
Upkeep is an app designed, developed and powered by IMS Datawise, who specialize in innovative Outsourced Property Preservation Data Audit Solutions, which provides vendor recruiters with the next step of technology innovation. The cutting-edge app allows recruiters to breathe a well-earned sigh of relief, as they easily connect with the right vendors to deliver high-quality property management services.
Upkeep accommodates the largest Property Preservation specialists and innovative vendors on a dynamic platform, where they can gather together in an exciting and competitive online marketplace, streamlining the negotiation process for vendor recruiters.
IMS Datawise have years of expertise in delivering Property Preservation Data Quality Audit Solutions and have specifically designed and developed the Upkeep app with Property Preservation companies in mind, so that recruiters can quickly and easily connect with the vendors who best match their specifications and criteria. Negotiations are easy, and task management becomes effortless.
With a wide variety of features including external sharing of data profiles, in-app conversations and quick, detailed job postings, Upkeep takes the pain out of in-house negotiation processes. All relevant jobs are found in one place through secure access OTP based authentication meaning the search becomes simpler, faster and more efficient. Recruiters can also manage ongoing job lists, share job details to external platforms and set preference alerts, allowing them to focus on core activities; posting jobs, finding vendors and growing their business.
Change the way you connect and deal with vendors in the USA. Download Upkeep today.