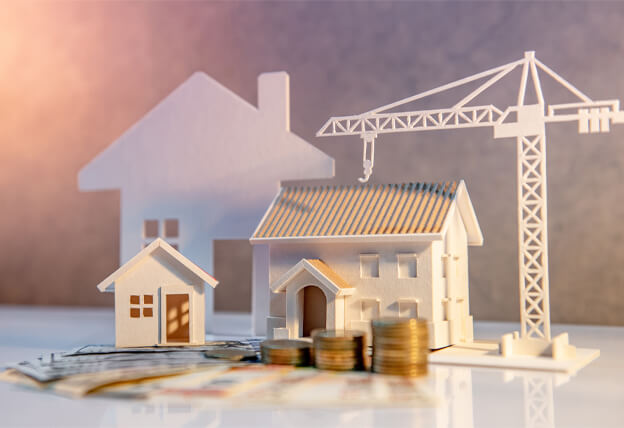 Q3 2021: Expectations for the Real Estate Industry
The residential real estate market was an unexpected bright spot in 2020 as the coronavirus took the world by storm. After an initial dip in the market when lockdown orders went into effect, sales suddenly soared. Many people who were suddenly working from home without a commute to consider quickly realized their current home did not meet their needs. Others wanted to get out of cities and move to locations where they would have more space. With students from kindergartners to college students being forced to learn remotely, space became a major consideration. Given a lack of homes on the market and historically low mortgage rates, prices skyrocketed, creating more wealth for homeowners.
But the news was not good for all homeowners. With many industries experiencing massive layoffs because of mandatory closures, layoffs became a tough reality. Families with little savings or living paycheck-to-paycheck could not meet expenses—including their mortgage payment.
Since March 2020, millions of homeowners have received forbearance under the CARES Act, allowing them to temporarily pause or reduce their mortgage payments. According to Black Knight, a mortgage data and technology company, as of January 2021, 2.7 million homeowners were in forbearance. This accounts for 5.2 percent of mortgages and represents $547 billion in unpaid principal.
Proposed Mortgage Changes to Protect Homeowners in Forbearance
With nearly 1.7 million homeowners expected to exit forbearance in the coming months, in April 2021, the Consumer Financial Protection Bureau (CFPB) proposed some changes to help avoid a rash of COVID-19 foreclosures. Many of these homeowners are a year or more behind on their house payments. If these changes are adopted, foreclosures could be banned until 2022. The rule, which the CFPB says would benefit both underwater homeowners and mortgage providers, would prevent mortgage servicers from beginning the foreclosure process until after December 31, 2021.
The highlights of the CFPB proposal includes the following:
Giving borrowers time to figure out ways to resume making payments so they can avoid foreclosure on their principal residence. With an unprecedented number of borrowers set to exit forbearance at the same time this fall, the proposal also suggests a special pre-foreclosure review to evaluate the borrower's situation.


Offering options to loan servicers for modifications to those borrowers who are experiencing COVID-19 related hardships. Providing this kind of flexibility would enable lenders to get borrowers who are behind with little chance of catching up into a more affordable mortgage situation.


Keeping borrowers informed of their options so they are not caught unaware and have the information they need to avoid losing their homes.
The CFPB has issued warnings to lenders to be prepared for an increase in requests for help from mortgage holders in an attempt to head off a foreclosure surge. Foreclosures cost everyone—both borrowers and lenders. They also reduce home values in the neighborhood.
Fast, On-time, and Accurate Outsourced Property Preservation Support that helps you Reduce Costs and Process More Orders
The Real Estate Market in 2021 and Beyond
As we head into Q3 of 2021, expert predictions of a strong housing market are standing up to expectations. The market is seeing an increase of buyers who may have put off buying homes during the pandemic. Other buyers seek larger homes to accommodate home offices. Multifamily dwellers may be looking to escape living in such close proximity to others. Virtual home tours and closings have become more popular than ever in the wake of the pandemic, making it easier than ever to purchase a home in 2021.
Realtor.com expects existing-home sales to go up by about 7 percent and new residential construction projects to grow by 9 percent. Mortgage rates will steadily move higher, they believe, reaching 3.4 percent by year's end.
The real estate listing company expects to see the strongest home price and sales growth in 2021 in the following 10 markets: Sacramento; San Jose; Charlotte; Boise, Idaho; Seattle; Phoenix; Harrisburg, Pennsylvania.; Oxnard, California; Denver; and Riverside, California.
But the news is a bit bleaker for first-time buyers. Down payment expectations are higher than ever before, and with rents continuing to rise, saving cash is a challenge. Median home prices continue to rise, with Attom Data Solutions reporting that more than half of the counties it analyzed were less affordable in Q4 2020 than in the past. The bottom line is that homeownership is becoming more and more out of reach for middle-income buyers.
Interest rates continue to be low, hovering just below 2 percent currently, but financial experts expect them to go up in the latter half of 2021. Bankrate.com expects the rates to end in 2021 at 3.1 percent, with dramatic swings possible between now and then. With more and more vaccinations leading to a flurry of economic activity this summer and beyond, this could also bring with it inflation concerns.
It's tough to make accurate predictions in the real estate market after living through a modern-day pandemic, but overall, the future seems to be bright—as long as buyer income levels match the continued price increases of homes.