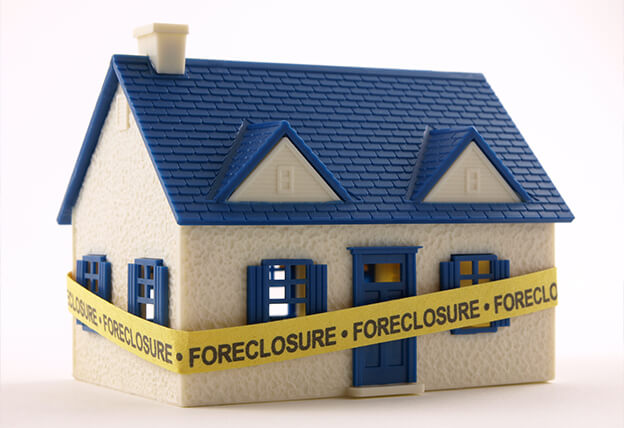 Return of the US Foreclosure Market, Post-Pandemic
COVID-19 brought with it several socioeconomic shifts, leading to a decrease in performance across sectors and large-scale unemployment. The US Foreclosure Market was significantly affected, and despite a sharp fall in on-time mortgage payments, foreclosure rates remained low for the two-year-long Pandemic period. As of 2022, COVID-era economic policies have been lifted in the US, and the Mortgage Industry is seeing a rise in performance, along with an increase in foreclosure rates.
In order to optimize growth in the post-COVID economy, banks and property management companies in the Foreclosure Market should continue to apply the technological solutions that became necessary during the Pandemic, and take measures to offset the staff shortages caused by mass layoffs. Read on to understand why the drop in foreclosures occurred, where the market is likely to go, and how outsourcing can benefit banks and property preservation companies in the post-COVID economy.
The US Foreclosure Market during the Pandemic
The COVID-19 Pandemic created significant challenges for the US economy, with many businesses suspending operations or shutting down altogether. This left large sections of the American workforce without gainful employment: according to a report by the US Bureau of Labor, May 2020 (around four months after the coronavirus arrived in the US) saw over 29 million people unable to work because their employers closed or lost business due to COVID-19. While this number would decrease gradually, the absence of steady income for many Americans led to the most significant dip in on-time mortgage payment rates since the Global Financial Crisis of 2007-2008 (refer fig. 1).
Source: Black Knight Inc.'s McDash Data and calculations by Juan M. Sanchez, Vice President of the Federal Reserve Bank of St. Louis, and Olivia Wilkinson, Research Associate at the Federal Reserve Bank of St. Louis. Note: Grey areas indicate recession
However, this did not lead to a sharp rise in foreclosure rates, as the
CARES (Coronavirus Aid Relief, and Economic Security) Act
that was signed into law by ex-President Donald Trump in March 2020 contained provisions for forbearance on federally-backed mortgage loans. The Federal Reserve Bank of St. Louis published an
article
in June 2021, largely attributing the decline in the US Mortgage Sector and the Foreclosure Market's performance during the Pandemic to these provisions, stating that nearly all noncurrent loans up to that point had avoided foreclosure.
President Joe Biden extended forbearance provisions through June 30, 2021, when the US Economy was projected to enter a period of recovery. As large sections of the American population re-entered the workforce, they took advantage of a comparatively stronger Housing Market than it had been during the Global Financial Crisis, and chose to sell their homes instead of facing foreclosure. Economists Elliot Anenberg and Tess Scharlemann
suggest
that this unusually strong Housing Market is likely an unforeseen result of forbearance provisions, and that it has also contributed to the declining performance of the US Mortgage Sector and Foreclosure Markets during the COVID-19 Pandemic.
As of 2022, US forbearance provisions are no longer in effect, and foreclosure start rates are on the rise. The following are highlights from the current state of the market, along with predictions for what can be expected in the near future.
Fast, On-time, and Accurate Outsourced Property Preservation Support that helps you Reduce Costs and Process More Orders
The US Foreclosure Market in 2022
Presently, foreclosure is starting to return to 2019 levels, as indicated by ATTOM. The curator of real estate data recently released their
August 2022 US Foreclosure Market Report,
which shows that there were a total of 23,952 US properties that have filed for foreclosure over the month. This is up 12% from July and 187% from a year ago. Nationwide, one in every 4,072 homes had a foreclosure filing in August, with Illinois, Delaware, South Carolina, New Jersey, and Florida leading state-wise.
Rick Sharga, Executive Vice President of Market Intelligence at ATTOM points out that this does not indicate a return to pre-pandemic level foreclosure completion rates. He says, "Repossessions are likely to continue running below pre-pandemic levels for several reasons, most importantly that over 90% of borrowers in foreclosure have positive equity in their homes, and would benefit from selling these properties at a profit rather than risk losing everything to a foreclosure auction or lender repossession." While US mortgage interest rates are currently volatile, owing to upward pressure from rising inflation rates and downward pressure from the Federal Reserve Bank's efforts to tackle inflation, the fluctuation presently oscillates
between 5%-6%.
Experts believe that this will remain the case for the remainder of the year, and Sharga's explanation suggests that we can expect to see relative stability in the Foreclosure Market, unless there is an unforeseen spike in inflation rates.
Banks and property preservation companies emerging into the post-COVID economy must manage the pressures of volatile market forces, lower-than-average foreclosure rates, and both, human and capital resource shortages. The US has seen a growing focus on digital communication technology out of necessity during the Pandemic, and the existing digital infrastructure can be further activated in order to avail outsource property preservation support.
Benefits of Outsourcing Property Preservation Support
Outsourced property preservation services will provide the following benefits to banks and property preservation companies:
Reducing the need for permanent, in-house staff, and drastically cutting the added costs, like new equipment, technology, onboarding, training, and overall infrastructure, of onboarding new staff.


Providing expertise in a range of property preservation services, such as auditing, appraisals, processing, bid creation, business development, building contractor networks, client/contractor communications and more, at cost-effective prices.


Getting support for hectic back-office duties, freeing up the employees to focus on scaling the business.


Following the industry's Best Practices, such as operating software meant to handle large volumes of data, and to aid in maintenance services and connectivity with the mortgage industry.


Analysing parameters to predict rises and falls in the US Mortgage Sector, so that banks and property preservation companies may be prepared to handle market shifts.
Though it is tough to make accurate predictions in the mortgage industry after living through a modern-day Pandemic, the future looks bright with US foreclosure beginning to reach pre-COVID levels nationwide. It's the right time to connect with IMS Datawise to grow your business with the best possible staff.